As seen in the Lake Oswego Review...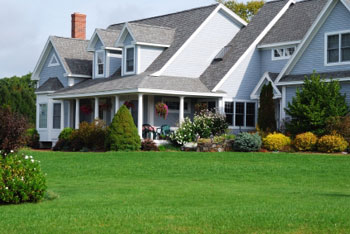 Here's what to look for when seeking a painter
by Jim Hart, Staff Reporter

Painting contractor, Matthew Litkie says it is easy to be victimized when searching for someone to paint a house...or even a single room.

With more than 35 years experience painting houses locally, Litkie does almost all of his work in Lake Oswego and West Linn. He says he has seen the results of people being "taken for a ride."

Some people have to have their house painted by a certain time," Litkie said. "You may have a wedding coming or a family gathering or just to sell the house. So you hire a guy, and he says he'll have it done by a certain date. Then he doesn't show up; and he doesn't show up; then you call him, and he shows up one day."

One of Litkie's pieces of advice is to beware of substantially lower bids. He says there are costs of doing business that protect clients and ensure them they will receive good workmanship from a reputable contractor. When a bid is too low, those protections probably aren't present.

Those business costs include a license from the Construction Contractors Board, a bond, liability insurance and workmen's compensation for employees. Valid written proof of each of these should be provided on first contact with a painting contractor, says Litkie.

Of particular importance is a valid license with the CCB. "It's the law," Litkie said. "You cannot work on a house without having a license. There are huge fines for people who work without a license." That license not only requires all of the other necessities listed above, but also it generally identifies someone with a good reputation. "When you ask for the CCB license number," Litkie said, "if the answer is no, then run."

Who to contact about contractors

Construction Contractors Board
Why: To check on a contractor's registration and claims history.
Call: 1-541-378-4621, Ext. 4900
Web site: www.ccb.state.or.us

Better Business Bureau
Why: To check on a contractor's claims history.
Call: 503-212-3022
Web site: www.theBBB.org

Department of Consumer and Business Services Insurance Division
Consumer Protection Section
Why: To check on a contractor's worker's compensation policy.
Call: 503-947-7980
Web site: www.cbs.state.or.us/ins

Litkie, however, advises not to accept these documentations as the only proof that someone will do a good job. Ask the contractor's customers who've had their homes painted within the past couple of years. Any contractor with a reputation he or she is not ashamed of, Litkie said, will provide names and phone numbers of previous clients in Lake Oswego. Ask those clients about the contractor's work: If it was done on time; if the work was up to the person's quality standards; if there were problems of any kind; if the people would re-hire the same contractor for their next painting job.

Litkie knows about some contractors who don't finish their work. They earn bad reputations. "I get a lot of calls near the end of August, first part of September," he said. "These people want to get their house painted before winter, and they tell me about the painter they thought they hired who said he'd get it done in July or August. They thought they had it all lined up, but they probably didn't have a signed contract."

Litkie goes even further in his recommendations for researching a contractor. Don't accept just the fact that the contractor has a license number, he said. Call the CCB in Salem and ask about the status of the contractor. Verify that the license is current and there are no claims against the contractor.

Contractors who don't have a license from the CCB probably also don't have liability insurance or a bond - both are methods of protection for the public.

Potential clients also may choose to call the Better Business bureau to see if any claims have been filed. Also, if the contractor has signed a pledge in the BBB Cares program, the BBB will provide a mediator in case there is a liability dispute between the contractor and the client.

For each painting job, a written proposal - including a timeline - should be obtained from each of two or three bidders. For larger jobs, a written contract is desirable. Occasionally, a signed written proposal is used as a contract.

Homeowners should be concerned more about quality of paint and quality of workmanship than about cost. Contrary to the old adage, Litkie says, you don't always get what you pay for. "Just like cars: I could sit here all day long and argue that Ford is better than Chevy," he said, "but all paints are not alike. For example, one company has a paint they say will last a lifetime. But when it falls off, and you complain, they say they're sorry, and they'll give you a quart to repaint with. Then you have to pay someone to do the job."

Litkie has the best success with paint companies that haven't changed the paint formula in 10-20 years, and with paint distributors that stand behind their products. Litkie says a good paint job should last from seven to 10 years. But most of those "cheap" paint jobs - probably done by unlicensed contractors - are likely to last only 3-4 years. "If you hire the lowest bidder, and the paint only lasts three years," he said, "what have you saved?"