One of the many types of projects that we are known for is our Award-Winning exterior work. Our firm can deliver a detailed proposal with references from your neighborhood - usually within one day of receiving your request.
If you live anywhere in Oregon or outside the U.S.A., e-mail or call us and we can give you a quote to orchestrate a first-line Interior / Exterior / Woodwork paint job for you.
All phases of your project will be completed in a professional manner with quality craftsmanship. We have been painting homes in your neighborhood for 45 years. The owner directly supervises and is on site for all projects.
Eco-conscious painter
Environmentally friendly materials used upon request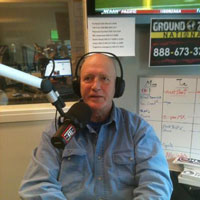 Matthew Litkie was a guest expert on Handyman Bob's
KXL FM 101 Radio.